Gathering data and utilizing it in most efficient way is the issue every business faces nowadays. In the era of information the importance of this process  is on the increase, and trend will undoubtedly follow.
As the american management guru Peter Drucker said once
''What gets measured gets managed''
Our company provides complex service in the field of web analytics which include: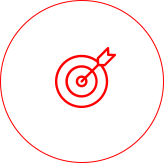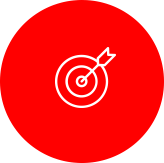 GOALS
Proper identification of our Client's business objectives, as well as additional needs, is the key to adjust KPIs within executed business strategy and to properly set business question which enables growth.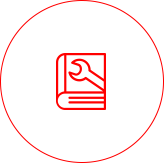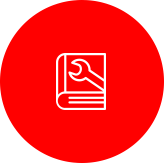 TOOLS
We do know, that currently every business is a unique composition of product, processes and people. Therefore, to provide our Clients with tailored offer our experts adjust each MarTech stack to reflect uniqueness of Clients' businesses. Our experts have deep practical knowledge within various tools, technologies and processes that go alongside with MarTech which impact credibility of the offer.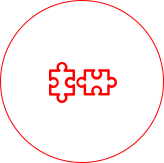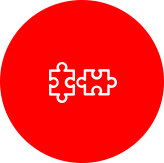 HOLISTIC APPROACH
Even though we live in the world of business driven by digital, there is still great part of insights offline. We strongly advise our Clients to make use of merged view showing business performance – thanks to bringing offline datapoints into digital ecosystem – challenge that we are capable of tackling.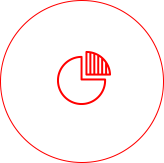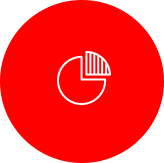 DATA VISUALISATION
Data-driven business growth is possible not only via the quantity of datapoints being collected. But what's most important – through insights they may provide, once properly orchestrated and visualized. The tools such as Google Data Studio or Tableau handled by our Analysts enables our Clients to understand, control and develop their businesses on daily basis.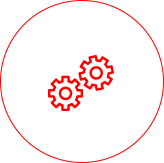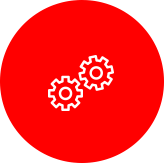 PROCESS AUTOMATION
Going towards digital transformation of businesses, we strongly believe that every kind of manual, repetitive task should be automated thanks to technology. Our experts assist Clients with both: mapping such inefficiencies, as well as finding proper solution to address it, release additional menhours towards business development.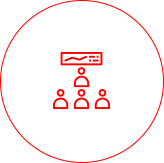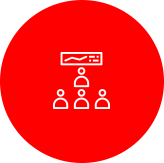 TRAINING AND WORKSHOPS
Based on our experience, each technology is that good, as skills of people using it. Therefore, within our services we provide not only customized technology components, but also proper staff onboarding to efficiently use it on daily basis.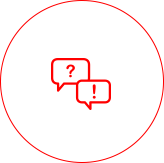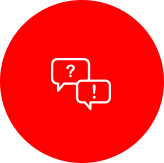 DEDICATED SUPPORT
Being a business partner for our Clients means for us (among others) proper support during and after service is provided. This is the only way to enable further business growth among our Clients.
We have a complex experience in building analytical solutions in the Google environment. We have built them using Google Analytics and the Google Analytics 360 Suite for the largest companies in CEE.
At John Leggy we can help You: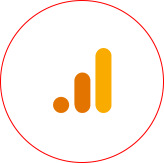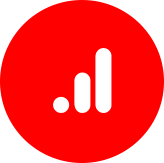 Audit current, plan and execute further Google Analytics implementations. We have experience working with all the Google Analytics APIs.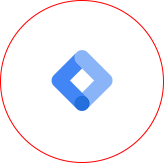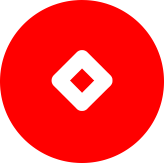 Manage your Google Tag Manager scripts in a safe and proper manner, which assure that it doesn't affect the rest of Your website.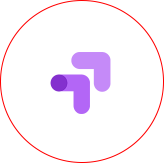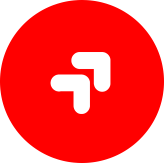 Define, plan and execute experiments using Google Optimize in the continuous process of conversion rate optimization. We have helped our customers carry out multiple a/b and multivariate tests, analyze their results and gain impactful insights from them.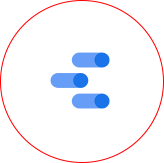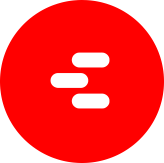 Build insightful reports with Google Data Studio. We have built dashboards for various departments of multiple companies from diverse industries focusing on their specific needs and responsibilities.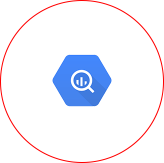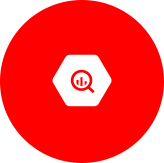 Analyze raw data with Google Analytics 360 and Google Big Query and take advantage of more granular and unsampled data.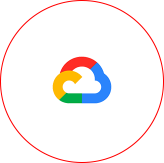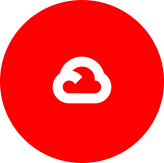 Build data pipelines in the Google Cloud Platform environment.
Why John Leggy?
We have a wide experience in connecting different analytical tools with different web frameworks, and making them work seamlessly with each other. Our team of GAIQ certified analysts and developers have worked with variety of businesses from a great deal of industries including companies processing sensitive data like banking, insurance and health care.
As John Leggy we help You implement appropriate strategy tailored for Your needs. From data collection to becoming a data driven company.
To maintain the highest standard of provided services and to meet our client's expectations, all inquiries are priced individually. In general, the fee depends on the hourly involvement of individual specialists, the complexity of the project, the number of participants in the training, the expected project completion time, etc. For detailed pricing, please contact us directly.
CONTACT
John Leggy Sp. z o.o.
7 Bednarska Street, 00-310 Warsaw, Poland